ADMIRAL RAPHAEL SEMMES CAMP #11
SONS OF CONFEDERATE VETERANS
MOBILE, ALABAMA

Fort mcdermott
Confederate Memorial Park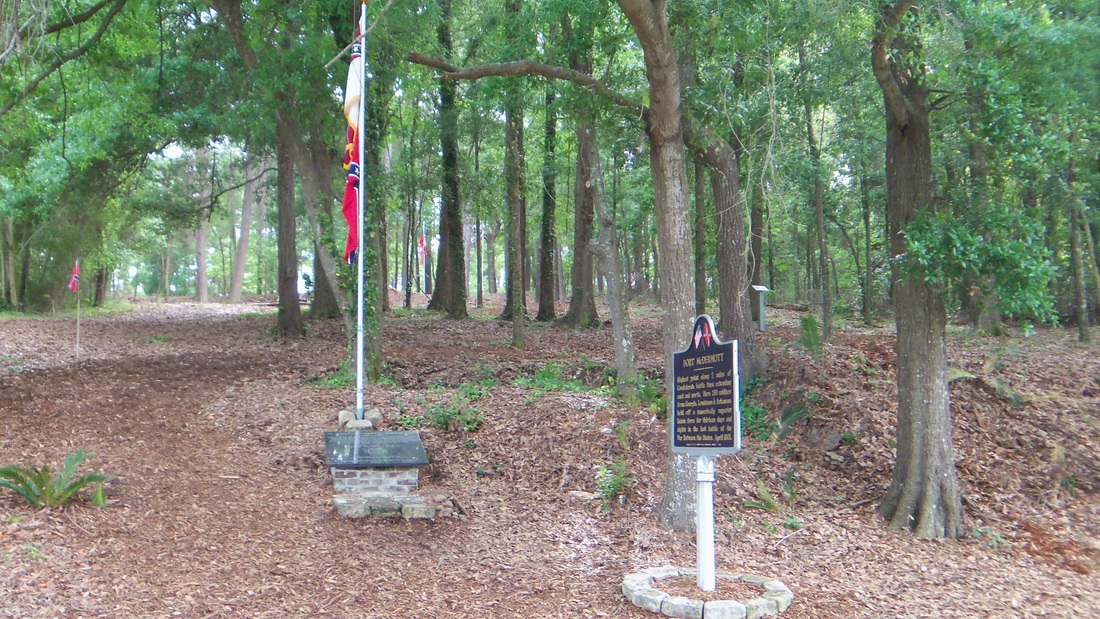 Through the efforts of Admiral Raphael Semmes Camp #11, Ft. McDermott has been reclaimed, restored, and rededicated.
On April 11, 2015, the sesquicentennial of the battles for Spanish Fort, the camp held its rededication.


"Dedicated to the men of the
Confederate States of America
who valiantly fought
for our American Liberties"




Video from Shannon Fontaine
Posted on Facebook at
History of Spanish Fort ALabama
REMINISCENCES of growing up on the battlefield
Joe Ringhoffer
Published on Dec 11, 2015 by Spring Hill College Multimedia Narratives"Growing up on a battlefield would be the installation of my southern pride. That, or I was born with it," says Joe Ringhoffer, a well-known stock broker from Mobile, AL. Aside from his time in the office and with his family, Ringhoffer spends his time reading and discovering more history. Most importantly to him, he "defends" history. Visiting Fort McDermott, one he played on as a kid and helped restore two years ago, he talks about many of the historical landmarks, trees and benches that his group added as a rededication. His group called Raphael Semmes Camp 11 is part of a wider "southern pride" organization. You will learn more about Joe, his southern pride, and this organization throughout the video. Joe closed one of his interviews with the statement: "why should it be fair that others can honor their ancestors and I can't honor mine?" That statement inspired the title of the video.